Home
Welcome to skypirate.50megs.com!
Welcome. On this site you won't discover that much information about me, except that I'm a massive Johnny Depp fan. The reason I built this site, is that I wanted a place to show all my artwork in once to people, in stead of giving them several links.
Recent Updates
Saturday, 28th of July: skypirate was registered @ 50megs.
Sunday, 29th of July: site was built so visitors can view it!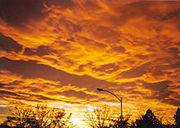 Notifying Visitors of Site Enhancements
Another idea for my home page's text is notifying visitors about the enhancements I put on my site. For example, I want visitors to sign my guestbook or fill out my survey Form E-mailer to answer questions about my site, my business, or my site's topic.
Getting Rich Quick--From My Site!
I might not want a large amount of text on my home page if I want to guide visitors toward my other pages. Instead of text, I can add others' buttons to this first page, and I'll be rewarded for people who click on the buttons. For example, if a visitor signs up for a Visa using the NextCard button on my site, I earn at least $20!
Behind the Scenes of My Home Page
Even if I don't put much text on my home page, it's a good idea to include hidden tools that will help me promote my site, so people other than my friends and family actually see it. For example, I could add meta tags, which are hidden codes that allow search engines to find my site. I could also install stats and a counter so I know how many people are visiting. If not many are visiting, submitting my site to search engines will guide more traffic to my site.